Your pain, our pursuit. Relentless dedication to your cause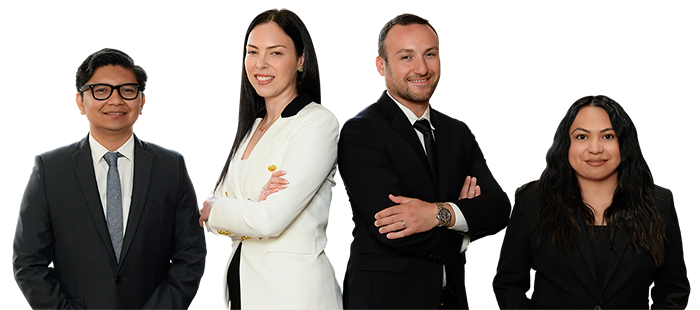 Antioch Personal Injury Lawyers
If you've recently been injured in Antioch in a motor vehicle accident (MVA), slip and fall accident or a dog bite incident, our personal injury lawyers help you build a winning claim in a timely manner. We've achieved an excellent reputation as a formidable law practice, successfully advocating for the rights of injured parties.

At our Antioch personal injury law firm, we know accidents and injuries are often life-altering events. Braff's seasoned personal injury lawyers are committed to helping you deal with the legal landscape with confidence and ease. Serving the Antioch community, we strive to ensure our clients receive full compensation for their pain, suffering and losses. You'll undoubtedly benefit from the personalized care and unwavering support our legal team offers in advocating for your rights successfully.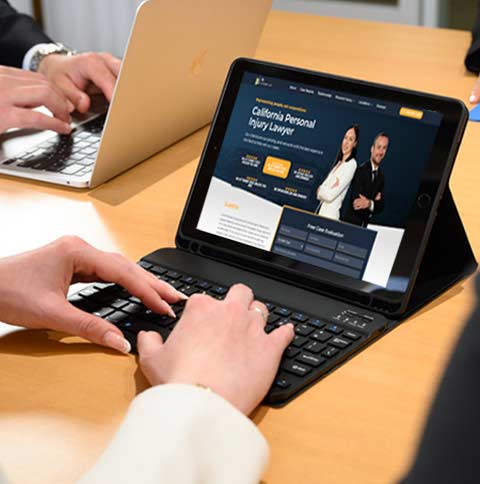 How do our personal injury lawyers get compensation for your injuries?
Our Antioch personal injury lawyers are skilled at negotiating with insurance companies and building strong cases to secure fair compensation for your injuries. We help you gather evidence; understand the applicable legal intricacies; and represent you in court, if necessary. With our convenient local presence and extensive knowledge of Antioch, we emphasize the importance of not pursuing your claim alone; instead, retaining expert assistance from Braff will produce the best outcome for you.
How long do you have to file a personal injury claim in California?
In California, you generally have two years from the date of your injury to file a personal injury claim. However, there are exceptions wherein this timeframe varies. It's essential to consult our Antioch personal injury lawyers promptly to ensure your claim is filed within the required time limits.
How does your law firm assist in gathering evidence for my case?
Our law firm conducts thorough investigations, obtains relevant documents, interviews witnesses, and gathers medical records as required, in order to build a solid foundation for your case. We understand every case is unique and requires a personalized approach in evidence gathering.
Braff's experienced personal injury lawyers have earned numerous renowned awards and accolades for our legal excellence, as well as our dedicated customer support.
What should you look for in a personal injury lawyer?
It's in your best interest to hire a personal injury lawyer with great experience, a track record of successful outcomes, and a local presence. Our Antioch personal injury lawyers possess abundant experience in personal injury law, and we're well-versed in the local legal landscape, positioning us ideally to handle your case adeptly.
Antioch Personal Injury Lawyers
Why Pursue the Other Driver's Insurance Company?
With decades of experience and a thorough understanding of Antioch's legal landscape, our dedicated attorneys are committed to helping you throughout this challenging time. We work closely with you to understand all the details of your particular case and devise the best strategy that fits you. It's essential to hire a legal advocate who knows Antioch intimately and cares about your well-being. Trust Braff to fight tirelessly for the compensation you deserve.
Personal Injury Cases We Handle in Antioch
Our personal injury lawyers in Antioch have extensive experience handling a variety of injury cases including motor vehicle accidents (MVAs), slip and falls, dog bites, and motorcycle, bicycle and pedestrian accidents. By combining our legal expertise with a deep understanding of the Antioch community, we're able to provide excellent, personalized legal strategies which match all the unique circumstances of your case.

If you're in Antioch and need a trusted legal ally, contact our personal injury lawyers right now. We're devoted to helping our community, and we're ready to fight tirelessly to secure the full justice and compensation to which you're entitled. Let the Braff team stand by your side and guide you successfully throughout this challenging time.

Don't worry about advance payment, either: Braff operates on a success-based method, which means you pay ZERO fees until we're successful in your lawsuit.
Can Braff law firm help if an injury occurred at work?
Absolutely. If you sustained an injury at work, our law firm assists you in pursuing a workers' compensation claim (or a personal injury lawsuit against a third party, if applicable). We understand all the unique elements involved in workplace injuries, so we handle this legal process skillfully to secure just compensation for you.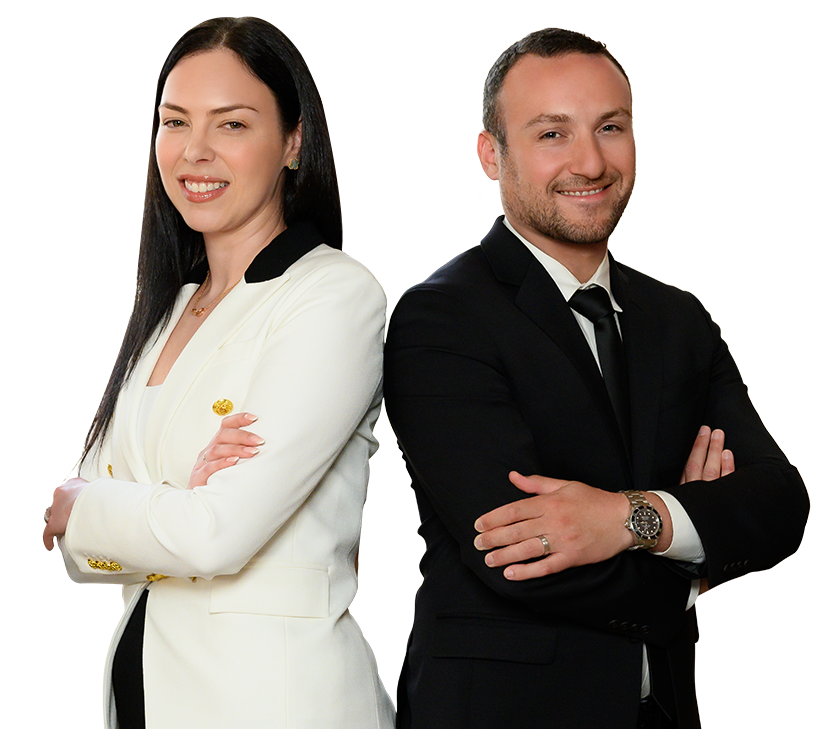 Can one claim compensation for future medical expenses and lost earnings?
Yes. Both future medical expenses and lost earnings are significant elements of personal injury claims. At Braff, our Antioch lawyers ensure both of these elements are thoroughly evaluated and included in your claim, in order to reflect the full impact of the injury on your life.
What happens if a case goes to trial?
If your case goes to trial, Braff's seasoned personal injury lawyers represent you in court, present all the evidence, and advocate on your behalf to achieve the most favorable judgment possible. We prepare meticulously and guide you throughout the trial process.
Adriana R. ★★★★★ Very helpful quick response thank you!Linda B. ★★★★★ Thank you for the fantastic service and comfort you gave us during this unfortunate time. You always made our days more hopeful and brighter. We are thrilled with the result, and can't thank you enough. Appreciate the hard work!!Kyle T. ★★★★★ Braff Law goes the extra mile to help their clients. They treat you as a person instead of a paycheck. They fight for you and help you get the right care that you deserve. They are the best at what they do! 5 stars to the whole team at Braff.Harley L. ★★★★★ This is absolutely the best law firm around! There staff is outstanding and friendly. They will always go out of there way to take care of you and make sure you are happy. I highly recommend if in need of a result driven lawyer.Elliot J. ★★★★★ After I had my accident, I was very unaware what to do, what not to say to the insurance company, and how to proceed. One thing I learned is, never deal with the insurance company directly. If you want to get the maximum compensation for your injuries, call a personal injury attorney!! I'm very glad I called these guys over anyone else. They are experts at what they do!!!Harrison P. ★★★★★ In my opinion the most compassionate group of lawyers in California. Thank You for your help.
How are medical records used in a personal injury case?
Your medical records are crucial for establishing the extent and nature of your injuries; the respective treatments required; and how your life has been affected adversely. Our law firm ensures your medical records are utilized effectively, so as to build the strongest case for compensation.
Personal injury law is our focus. This includes injuries related to accidents which occur while driving, slip and falls, dog bites and many more. We help you locate medical care for which payments can be postponed until your case gets resolved.
How does the free initial consultation with our law firm work?
Braff's free initial consultation gives you an opportunity to discuss your case with our experienced lawyers, without any financial commitment. During this session, we evaluate all the details of your case and provide guidance to identify the best next steps. It's easy to schedule your free consultation by filling out our online request form or giving us a call right now. We're available anytime 24/7 to discuss your case for free.
In Antioch, our personal injury law office is available all day and night to answer all your legal questions. Get your no-strings-attached, no-cost case evaluation immediately.
Watch Out
This is something many people fall for:
Avoid Recorded Statements from the opposing Insurance Company
When you proceed legally against an insurance company or corporation, they'll do everything in their power to diminish (or negate) your case. Our legal team of Antioch personal injury attorneys helps you every step of the way, to secure the full compensation to which you are entitled.
How does Braff Law Firm handle communication with insurance companies?
Our law firm takes charge of all communication with insurance companies, carefully ensuring your rights are fully protected. With dedicated case managers and experienced lawyers, we shield you from tactics used by insurance companies to devalue your claim. We work hard to negotiate the highest compensation for you.
To protect your rights successfully, you should hire our Antioch personal injury law firm with extensive trial background, a strong reputation, and the financial resources to thoroughly investigate and develop your injury claim. We will not rest until we achieve the highest possible compensation for you.
Antioch, CA, Personal Injury Accident FAQs
You can claim a variety of expenses in a personal injury lawsuit. These include medical bills, loss of earnings, property damage, and pain and suffering. Our Antioch personal injury law firm ensures all relevant expenses are considered, in order to maximize your compensation claim.
Emotional and psychological damages such as pain, suffering, and mental anguish are all considered in personal injury cases. At Braff Law Firm, our experienced Antioch lawyers work closely with you to ensure all your damages (including emotional and psychological) are properly documented and presented.

Braff Law
Consultation Office (Call for an appointment)
1104 Buchanan Rd Suite C1
Antioch, CA 94509