Your pain, our pursuit. Relentless dedication to your cause
California Pedestrian Accident Injury Lawyers
In the bustling streets of Los Banos, Antioch, Watsonville and San Leandro, pedestrian accidents happen when you least expect them. The sudden shock, the pain, and the ensuing challenges can be tough to handle alone.
That's where we come in. At Braff Law, we're not just lawyers; we're your pedestrian accidents personal injury lawyers, dedicated to helping you every step of the way.
We understand the specific intricacies of these cases – and the impact they have on lives. Our commitment is to simplify the legal maze for you. We aim to make your journey toward justice as straightforward as possible. With Braff Law by your side, you can be assured you're in capable hands which genuinely care.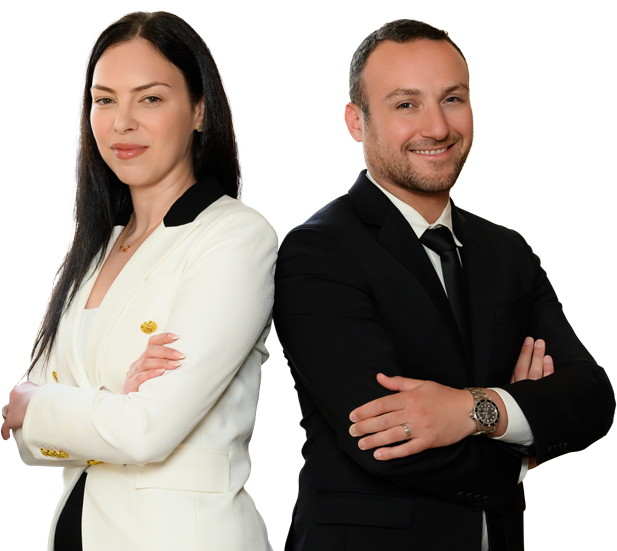 Pedestrian Accident Lawyers in Los Banos, Watsonville, San Leandro and Antioch
In the vibrant streets of San Leandro, with its bustling downtown and serene marina, pedestrian safety is paramount. Similarly, the agricultural charm of Los Banos, the lush berry fields of Watsonville, and the riverine beauty of Antioch each have their own respective pedestrian dynamics.
In all of these cities, however, unexpected accidents disrupt lives, turning routine strolls into unforeseen tragedies. This is where the expertise of pedestrian accident personal injury lawyers is crucial, ensuring the rights of those affected are championed and justice is pursued.
At Braff, our team understands the unique circumstances of each city. Whether they involve the intricate details of an incident at San Leandro's Bayfair Center, the farming crossroads of Los Banos, Watsonville's coastal roads, or Antioch's Delta waterways, our commitment remains the same.
Free Pedestrian Accident Consultation
Why Pursue the Other Driver's Insurance Company?
Our assertive injury experts have spent their professional careers assisting injured people in order to recover the compensation they require to restore their lives. Nobody should have to suffer preventable injuries in a pedestrian accident, but unfortunately, this remains the grim reality for too many victims. Don't delay in getting the support you need from a skilled injury law firm with a solid record of helping those enduring hardship. Connect with us now for a free consultation about your case.
How long does one have to file a pedestrian accident?
In California, you typically have two years from the date of an accident to file a personal injury claim. Though this might seem like ample time, the complexities surrounding pedestrian accidents and legal processes make it crucial to begin as soon as possible. Our pedestrian accident personal injury lawyers at Braff Law, with our convenient local presence, are well-versed in California laws. We ensure your claim is filed on time and correctly.
Selecting the right law firm is a critical decision that will significantly impact your ability to receive the full compensation you deserve. Trust Braff to be with you when you need help most. We're available anytime for the purpose of discussing your pedestrian accident lawsuit. You don't pay anything until a settlement is made on your behalf. So call us now for a free consultation.
What compensation is available after a pedestrian accident?
Compensation after a pedestrian accident covers medical bills, lost wages, pain, suffering and more. Every pedestrian accident is unique, with varying degrees of injury and impact upon one's life. Thus, it's pivotal to consult us to evaluate your case properly. Braff Law offers a free initial consultation, guiding you toward what you're rightfully entitled. With our dedicated case managers, we ensure every detail is meticulously examined.
How can I prove the driver was at fault?
Proving driver fault requires a combination of evidence and legal strategy. Traffic camera footage, witness testimonies, accident reconstructions, and police reports can all be instrumental. It's often the small details that count. Our pedestrian accident personal injury lawyers, with our established local presence, know exactly what to look for.
Hiring an experienced personal injury law firm (versus tackling the claim solo) enhances your chances of highlighting the driver's negligence. We're here for you 24/7; fill out our online form or call for a free discussion about your case.
What if I was partially at fault for the accident?
Everyone makes mistakes, and in some cases, victims contribute to an accident. But this doesn't mean you can't claim. California operates under a "comparative negligence" law. It's important to remember that every case is unique. Let our personal injury lawyers evaluate the specifics of your case. We offer a free initial consultation and operate on a contingency fee basis. Never settle without understanding your rights and potential full compensation.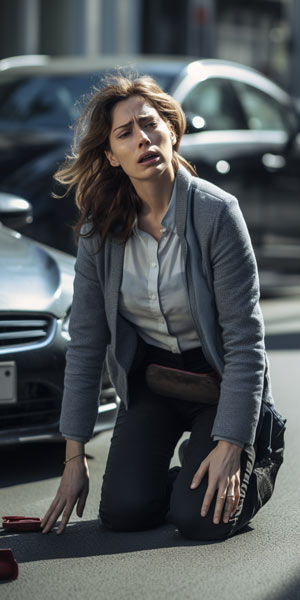 Adriana R. ★★★★★ Very helpful quick response thank you!Linda B. ★★★★★ Thank you for the fantastic service and comfort you gave us during this unfortunate time. You always made our days more hopeful and brighter. We are thrilled with the result, and can't thank you enough. Appreciate the hard work!!Kyle T. ★★★★★ Braff Law goes the extra mile to help their clients. They treat you as a person instead of a paycheck. They fight for you and help you get the right care that you deserve. They are the best at what they do! 5 stars to the whole team at Braff.Harley L. ★★★★★ This is absolutely the best law firm around! There staff is outstanding and friendly. They will always go out of there way to take care of you and make sure you are happy. I highly recommend if in need of a result driven lawyer.Elliot J. ★★★★★ After I had my accident, I was very unaware what to do, what not to say to the insurance company, and how to proceed. One thing I learned is, never deal with the insurance company directly. If you want to get the maximum compensation for your injuries, call a personal injury attorney!! I'm very glad I called these guys over anyone else. They are experts at what they do!!!Harrison P. ★★★★★ In my opinion the most compassionate group of lawyers in California. Thank You for your help.
Where are our Personal Injury Law offices?
For injury victims in Los Banos, Watsonville, San Leandro and Antioch, dealing with the aftermath of a pedestrian accident requires local expertise that's both accessible and dedicated. Braff Law has strategically positioned offices in each of these cities, ensuring you're never far from our team of pedestrian accident personal injury lawyers. Our local presence signifies not only convenience but also a deep-rooted commitment to the communities we serve. Combining expert legal acumen with a genuine understanding of community nuances, we're poised to deliver both compassionate support and unparalleled legal representation, no matter which of these cities you call home.
Pedestrian Accident Injury Claims FAQ
Have your pedestrian accident case reviewed for free
Schedule a Free Consultation with the California Personal Injury Lawyers at Braff Legal Group Today!
When needed, we partner with medical and forensic professionals to contribute information to your injury claim. Our reliable group of injury lawyers is committed to giving you the exact level of legal help, care, and compassion that we would desire for our own families (and ourselves). Our team is available anytime 24/7 to talk about your claim with you. Set up your no-cost claim evaluation today!