Your pain, our pursuit. Relentless dedication to your cause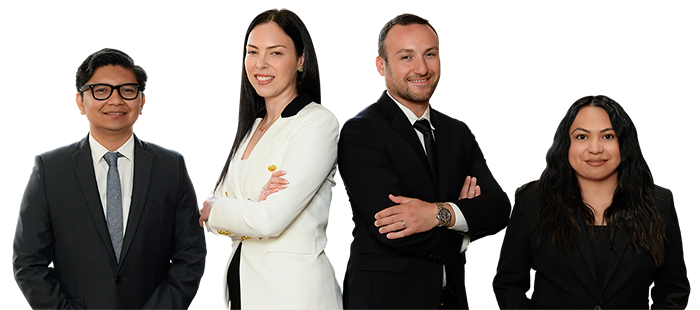 San Leandro Personal Injury Lawyers
Accidents occur unexpectedly and leave you facing not only physical pain, but also worrisome financial stress. This is where Braff's personal injury lawyers in San Leandro step in. With a deep understanding of personal injury law and its local landscape, we offer the best dedicated representation you need for these trying times. Our experienced legal team is committed to fighting on your behalf, earnestly seeking the full compensation you deserve for your injuries.
If you've recently been injured in a motor vehicle accident (MVA) or slip and fall accident, or you have been the victim of a dog bite incident, our attorneys assist you in building the best claim in a timely manner. We've achieved a solid reputation as assertive law practitioners, advocating for the rights of injured parties successfully.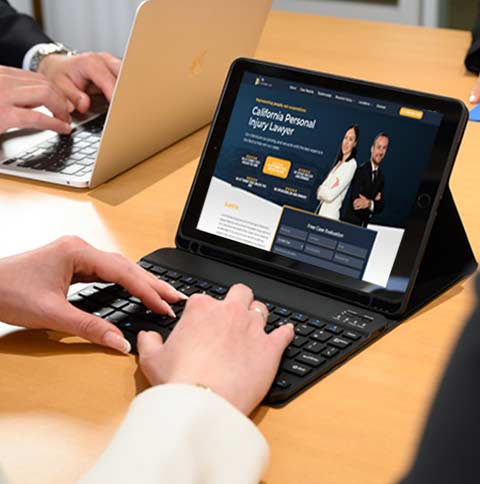 What happens if a case goes to trial?
If a case goes to trial, this means a resolution was not reached through negotiation. In such a case, Braff's San Leandro personal injury lawyers represent you in court; present all the evidence; and argue on your behalf to achieve the most favorable outcome for you. Our attorneys are greatly experienced trial lawyers with a wealth of knowledge who are prepared to fight tirelessly for your rights.
To defend your rights successfully, speak with one of our San Leandro injury attorneys. At Braff, we have significant trial expertise, a strong reputation, and the financial resources to examine and formulate your injury case comprehensively. Trust us to obtain the highest compensation for you.
San Leandro Personal Injury Lawyers
Why Pursue the Other Driver's Insurance Company?
Hiring the right personal injury lawyers is a critical decision that will have a substantial impact on your opportunity to receive the full compensation you deserve. In San Leandro, don't settle for anything less than what you fully deserve. Contact Braff Law Firm right away.
Personal Injury Cases We Handle in San Leandro
If you've been injured in a motor vehicle accident (MVA) in San Leandro, simply turn to our personal injury attorneys for reliable support. The scope of MVAs encompasses both car collisions and motorcycle and bicycle accidents. Additionally, our devoted legal team is available to anyone in San Leandro seeking justice for a wide array of injuries, including slip and fall incidents, dog bites, and accidents involving pedestrians.
How does one prove negligence in a personal injury case?
Proving "negligence" involves establishing three important parameters: That the defendant owed you a duty of care; that they breached this duty; and that they caused your injuries. At our San Leandro personal injury law firm, we will meticulously build your case by gathering all the evidence, consulting with influential experts, and advocating for your rights successfully.
Trust Braff to be there for you when you require help most. We're available anytime 24/7 for the purpose of reviewing your injury case. You don't pay anything unless a settlement is won on your behalf. Contact us now for a complimentary consultation.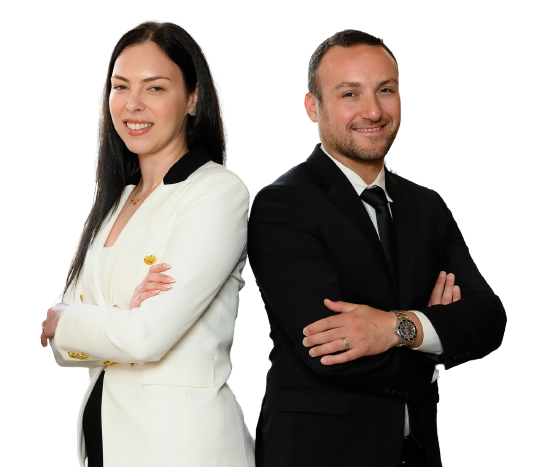 How are personal injury settlements paid out in California?
Settlements can be awarded in a lump sum or through structured payments over time. Braff Personal Injury Lawyers work to ensure your settlement is structured in the way that best benefits you.
Adriana R. ★★★★★ Very helpful quick response thank you!Linda B. ★★★★★ Thank you for the fantastic service and comfort you gave us during this unfortunate time. You always made our days more hopeful and brighter. We are thrilled with the result, and can't thank you enough. Appreciate the hard work!!Kyle T. ★★★★★ Braff Law goes the extra mile to help their clients. They treat you as a person instead of a paycheck. They fight for you and help you get the right care that you deserve. They are the best at what they do! 5 stars to the whole team at Braff.Harley L. ★★★★★ This is absolutely the best law firm around! There staff is outstanding and friendly. They will always go out of there way to take care of you and make sure you are happy. I highly recommend if in need of a result driven lawyer.Elliot J. ★★★★★ After I had my accident, I was very unaware what to do, what not to say to the insurance company, and how to proceed. One thing I learned is, never deal with the insurance company directly. If you want to get the maximum compensation for your injuries, call a personal injury attorney!! I'm very glad I called these guys over anyone else. They are experts at what they do!!!Harrison P. ★★★★★ In my opinion the most compassionate group of lawyers in California. Thank You for your help.
How can a personal injury lawyer help?
At Braff, our expert lawyers provide invaluable assistance by evaluating your case; guiding you all the way through the legal process; negotiating assertively with insurance companies; and representing you in court, if necessary. We understand the importance of attentive and customized representation, since every case is unique. We offer a free initial consultation and are available anytime 24/7 to discuss your case with you.
What is the role of a dedicated case manager in a personal injury case?
Our dedicated case managers serve as the link between you and your attorney, ensuring efficient communication and organization throughout your case. At Braff's personal injury law firm in San Leandro, our dedicated case managers are integral in providing the personalized service you deserve, while ensuring your case receives the full attention it deserves.
Watch Out
This is something many people fall for:
Beware of Requests for Recorded Statements from the Other Party's Insurances
One of the most difficult challenges for those hurt in a car crash, dog bite incident, or slip and fall accident is handling the insurance companies. We help you navigate through this intricate process and provide the peace of mind that an expert professional is advocating on your side. Make sure you do NOT talk to the opposing party's insurance company; let us handle your claim for the best results.
What exactly is a contingency fee and how does it work?
A "contingency fee" simply means you don't pay any legal fees until your case is successfully resolved. Our San Leandro personal injury lawyers work on a contingency fee basis, ensuring your access to high-quality legal representation without any upfront costs. This way, we are motivated to secure the best possible outcome for your case.
San Leandro, CA, Personal Injury Accident FAQs

Braff Law
Consultation Office (Call for an appointment)
444 Estudillo Ave C
San Leandro, CA 94577