Your pain, our pursuit. Relentless dedication to your cause.
Por css hay que poner que el acordeón esté default closed.
Sin esto, estaría siempre abierto.
How has your experience been with our injury lawyers?
l could not imagine having used anyone else other than Braff Law Firm for my injury claim. They were very professional and very thorough through the entire process. They are highly experienced in their practice and the best at what they do in my opinion. They maintain an unwavering positive and supportive attitude throughout what can seem to be a very long legal process. They are a dedicated team and are the very best!
Braff Law handled a personal injury claim for me and went above and beyond to ensure I was treated fairly by the insurance company. They were professional and skilled in handling everything. I highly recommend this law office. Very great service.
l can't thank the lawyer and staff enough for all the help over this period. It was a hard battle, but you were with me every step of the way explaining things, and always looking after my needs. He is truly a great, amazing lawyer that truly cares for the client. I have already and will always highly recommend anybody that has been in a car accident to use this firm. Words cannot express how thankful I am.
I would like to say thank you & say that the quality of service was topnotch. Braff Law was fantastic in their role of helping me through a difficult period. I have experienced other firms and never have I experienced the level of quality in the service or the absolute professionalism that I received. Thank you.
I needed a great personal injury lawyer to represent me after my car accident, and I found Braff Injury Law Group on the internet. They were professional, easy to work with, and handled everything quickly. The outcome of my case was excellent and I couldn't be happier!
My time with Braff Law Firm was the best experience. The attorney was very responsive, quick, effective, and all around great to work with. I had started the process with another firm which was a horrible experience and switched over and I couldn't be more happy with the results.
The team at Braff Law gave me the ability to focus on healing. They were professional, approachable, and empathetic in all our interactions. The referrals they provided were excellent, and I can't thank them enough.
Braff lawyers did an excellent job in my slip and fall accident on public transit case. They were very dedicated and hardworking.
I want to thank Braff Injury Law Firm and Oliver for their help with my pedestrian accident case. They were professional and compassionate.
I'm grateful to Braff Injury Law Firm and Elan for their representation in my pedestrian accident case. They were able to get me a fair settlement.
After going through a traumatizing event, Braff Law Firm truly made me feel welcome, comfortable and provided a safe space to talk about my motor vehicle accident situation. They are a dedicated team and I am so fortunate to have their support. Thank you.
Had a wonderful experience, the firm was professional, knowledgeable, diligent and very organized. They explained everything well, and were friendly and respectful at the same time. They stayed late to accommodate our time and worked with our schedule. I would highly recommend trusting Braff Law.
I want to thank Braff law and Elan for their help with my slip and fall accident. They were truly amazing.
The attorney was great and personable along with everyone else in the office. They contacted me every once and a while to give me updates and I was very pleased with the results. Would definitely go back, hopefully I never have to.
Very accommodating and friendly staff from the beginning. They are very professional and they made sure to always stay in contact with me. The team is dedicated to their client and I thank them for that.
I was in a serious car accident and Braff Law was there for me every step of the way. Allan was my lawyer and he was amazing. He fought hard for me and got me the best possible outcome.
My family urged me to retain Braff Lawyers after I was involved in a slip and fall accident. I'm glad I paid attention to them since Braff legal was able to secure a favourable settlement for me.
I was in a car accident and a coworker recommended BL Accident Law to me. I'm glad I took their advice because Braff law was able to get me a fair settlement. Thank you to Lior for handling my case.
I saw some great reviews for Braff Injury Law Firm online and decided to hire them for my dog bite case. I'm so happy I did because they were able to get me the compensation I deserved.
They helped me with a personal injury case and all ended up going the way I wanted. If you're looking for someone who can give you great service, then this is your best bet!
The process was long and complicated, but the lawyers were there every step of the way, making sure I understood everything and that my rights were protected.
Do you want us to review your case for Free?
We make sure to investigate each lawsuit individually to decide if you have a valid case and develop the most robust lawsuit on your behalf.
Our personal injury law firm has helped numerous clients retrieve millions of dollars in legal outcomes on their behalf. We have a reputation for prevailing in even the most complicated cases. When you proceed legally against an insurance company or enterprise, they'll do everything in their ability to lessen or refute your case. Our team of injury lawyers will assist you along the way to get the compensation you deserve.
Our skilled accident attorneys deal with a wide range of injury law cases, covering car crashes, pedestrian incidents, motorbike accidents and bicycle accidents, slip and fall occurrences, dog bites and other types of accidents. If your pain and suffering is caused by some form of negligence, you may have the right to go after compensation.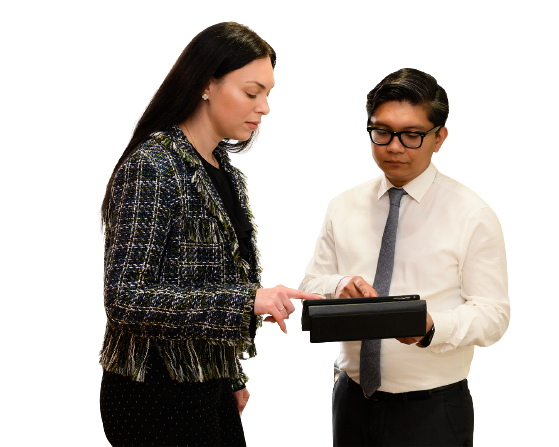 We don't require any fees unless we achieve compensation on your behalf. We understand that many people simply aren't able to manage paying legal professionals for the costs needed to fight big insurance companies. That's the reason why we operate on a no-win, no-fee basis, offering free case evaluations and only getting paid if we are successful in your personal injury case.
The right lawyers can have a vital impact on how your case proceeds, as well as the compensation that you are eventually able to recover. Lawyers should make efforts to evaluate all facets of your claim determining the best method for recovering fair compensation. Our injury lawyers are available to represent you and build the strongest case for your injury claim.
Our dedicated team is ready 24/7 to review your case with you! Arrange your no-cost claim evaluation right now!