Representing people, not corporations.
California Personal
Injury Lawyers
Our clients are our priority, and we work with the best experts in the field to help win our cases.
⭐️⭐️⭐️⭐️⭐️
FREE CASE CONSULTATIONS
☆ ☆ ☆ ☆ ☆
NO ATTORNEY FEES UNLESS YOU WIN
⭐️⭐️⭐️⭐️⭐️
EXCELLENT CLIENT SATISFACTION
⭐️⭐️⭐️⭐️⭐️
Reach our Team 24/7.
We're here for you!
⭐️⭐️⭐️⭐️⭐️
ENGLISH AND SPANISH SPEAKING REPRESENTATIVES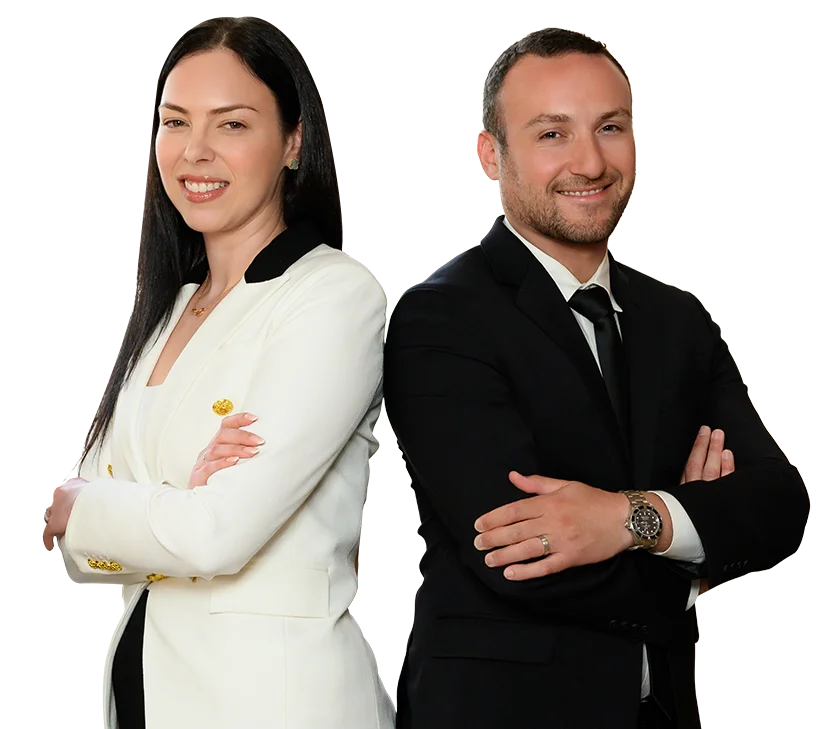 The Injury Law Firm you Deserve
The Injury Law Firm you Deserve
If you've endured personal injury harm in Antioch, Los Banos, Watsonville or San Leandro due to someone's negligence, you can seek compensation through a personal injury claim.
Our law firm is accessible 24/7 in all four locations, committed to guiding you fully through the legal proceedings and securing the justice you deserve.

California-based Personal Injury Lawyers with locations in Antioch, Los Banos, Watsonville and San Leandro
If you've sustained injuries from a vehicle collision, a slip and fall accident, a dog bite, or a bicycle, motorcycle or pedestrian accident, our personal injury lawyers are ready to assist you in filing a claim without delay.
Adriana R. ★★★★★ Very helpful quick response thank you!Annie M. ★★★★★ I have nothing but good things to say about this team at Braff Law. They are very professional, caring and reliable attorneys. I never doubted their abilities through this difficult process and would recommend their firm to family and friends. Keep up the great work!Isaac F. ★★★★★ I saw some great reviews for Braff Injury Law Firm online and decided to hire them for my case. Thank you to Elan for his work.Arnold R. ★★★★★ Braff Injury Law Firm and Oliver were able to get me a fair settlement in my pedestrian accident case. Thank you for your help.Nela L. ★★★★★ You guys are a blessing in my life. Probable one of the best injury lawyers one can find. They have taken my case and made it "personal" for them which is for sure one of the reasons we have achieved our successful outcome. Thanks a lot guys.Linda B. ★★★★★ Thank you for the fantastic service and comfort you gave us during this unfortunate time. You always made our days more hopeful and brighter. We are thrilled with the result, and can't thank you enough. Appreciate the hard work!!Kyle T. ★★★★★ Braff Law goes the extra mile to help their clients. They treat you as a person instead of a paycheck. They fight for you and help you get the right care that you deserve. They are the best at what they do! 5 stars to the whole team at Braff.Harley L. ★★★★★ This is absolutely the best law firm around! There staff is outstanding and friendly. They will always go out of there way to take care of you and make sure you are happy. I highly recommend if in need of a result driven lawyer.Elliot J. ★★★★★ After I had my accident, I was very unaware what to do, what not to say to the insurance company, and how to proceed. One thing I learned is, never deal with the insurance company directly. If you want to get the maximum compensation for your injuries, call a personal injury attorney!! I'm very glad I called these guys over anyone else. They are experts at what they do!!!Harrison P. ★★★★★ In my opinion the most compassionate group of lawyers in California. Thank You for your help.
In what areas do our personal injury lawyers provide services?
Our skilled personal injury attorneys handle a broad spectrum of injury law matters including motor vehicle accidents, pedestrian incidents, motorcycle and bicycle crashes, slip and fall accidents and dog bite incidents. If you're suffering due to any form of carelessness, you have the right to pursue compensation. If you've been injured in Antioch, Los Banos, Watsonville or San Leandro, our personal injury law practice is accessible anytime 24/7 to address all your legal questions. Get a free, no-commitment case assessment now!
How much does it cost to hire us?
Hiring Braff Law Firm for your personal injury case comes with no upfront costs. We operate on a "contingency fee" basis, which means our payment is contingent upon us successfully securing compensation for you.
In simple terms, we get paid only if you get paid. If we're successful in obtaining a settlement or court award for you, our fee will be a percentage of this amount; this will be discussed and agreed upon before we start working on your case. If we do not win your case, you pay nothing.
This approach ensures our interests are aligned with yours: We are motivated to work diligently and fight for the best possible outcome for you, because our payment depends on your success. It also removes the financial burden from your shoulders, allowing you to focus on your recovery, while we handle all the legal complexities of your case.
We believe everyone deserves access to top-quality legal representation, regardless of their financial situation. Our contingency fee structure makes the process of a personal injury claim less stressful – and more accessible for everyone.
If you're in Antioch, Los Banos, Watsonville or San Leandro and need assistance with a personal injury case, contact the Braff Injury Law Team today for your free, no-obligation case evaluation. Remember, with us by your side, you can obtain legal help without worrying about the cost.
What happens if I don't agree with the insurance company's settlement offer?
If you don't agree with the insurance company's settlement offer, you have several options:
Negotiate: The first offer from the insurance company is often lower than the amount to which you're entitled. It is thus common practice to negotiate this offer. Your personal injury attorney will negotiate on your behalf, presenting evidence and legal arguments to support your claim for your rightful higher amount.
Mediation: If negotiations stall, both parties may agree to mediation. A neutral third party (the mediator) will facilitate this discussion and negotiate between you and the insurance company in an attempt to reach an agreement.
Arbitration: This is a more formal process wherein both parties present their cases to an arbitrator (or a panel of arbitrators), who make a binding decision on the settlement amount.
Litigation: If all else fails, you can file a lawsuit against the at-fault party. This initiates a legal process which may culminate in a trial. During the trial, both parties will present their cases, and a judge or jury determines the outcome.
It's important to have experienced personal injury attorneys like the Braff Personal Injury Law Team serving Antioch, Los Banos, Watsonville and San Leandro, to guide you through this process. We will advocate for your best interests, ensuring you receive the full compensation you deserve.
You should never accept a settlement offer without first consulting your attorney. We help you evaluate the offer, consider all current and future expenses related to your injury, and advise you on the best course of action.
What you get with our Personal Injury Lawyers