Your pain, our pursuit. Relentless dedication to your cause
Slip and Fall Accident Personal Injury Lawyers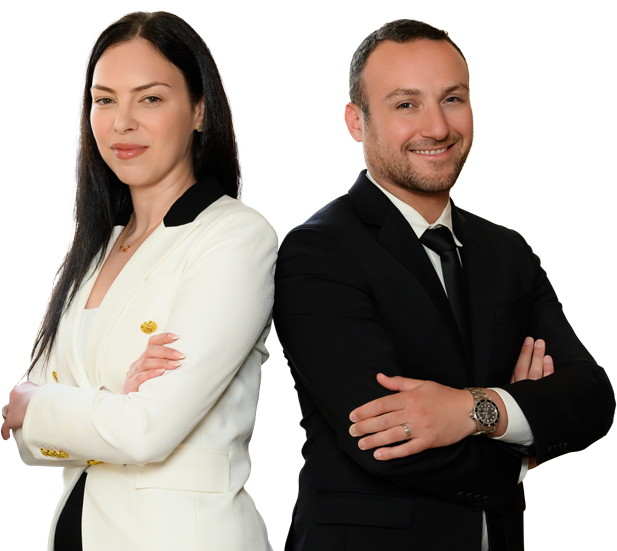 Experiencing a slip and fall accident can be both physically painful and mentally distressing. If you're the victim of such an accident in Antioch, Los Banos, Watsonville or San Leandro, you're not alone – and there's help available. At Braff, we're your local slip and fall accident personal injury lawyers, committed to ensuring folks like you get the compensation and justice you deserve.
For any person affected by a slip and fall incident, this can be one of the most devastating situations they will ever suffer. Far too many people experience life-altering injuries (or even fatalities) as an outcome when someone else's careless actions are the reason for the accident.
Slip and Fall Accident Lawyers in Los Banos, Watsonville, San Leandro and Antioch
Slip and fall accidents happen anywhere, but in bustling places like Los Banos with its thriving agricultural scenes, or Watsonville, known for its lush strawberry fields, the risks are often underlined by their unique local factors. Such accidents can turn a pleasant stroll into a painful ordeal, making it imperative to have the best legal representation to guide you through the entire recovery process.

In San Leandro, with its beautiful marina and shoreline, and Antioch, a city enriched by its convergence of rivers, slip and fall accidents also occur unexpectedly, catching residents and visitors alike off-guard. Our dedicated team of slip and fall accident personal injury lawyers is well-versed in the nuances of each city, ensuring your case is handled with local expertise and a personalized touch.

Having experienced representation is vital when navigating the intricacies of personal injury law in California. Our law firm stands as a beacon of hope, bridging the gap between victims of slip and fall accidents and the justice they rightfully deserve. Trust our seasoned team to be your best advocate in Los Banos, Watsonville, San Leandro or Antioch.
Free Slip and Fall Accident Consultation
Let our Slip and Fall Accident Lawyers Represent you
Although every claim is unique, our personal injury lawyers address each situation with the same tenacity – and always with the best interests of our customers in mind. Count on us to be there when you need help most. We are ready 24/7 to consider your case. You won't pay anything until a settlement is made on your behalf. Contact us right now for a complimentary case study.
What qualifies as a slip and fall accident under California law?
A slip and fall accident under California law is broadly classified as "an incident where an individual unexpectedly slips, trips, or falls due to a dangerous or hazardous condition on someone else's property". The specifics vary; however, the crux is that the property owner's negligence led to the injury. When you're grappling with the aftermath of such an event, it's paramount to reach out to Braff personal injury lawyers promptly. Our personal injury law firm offers a free initial consultation, emphasizing that every case is unique. By filling out our online form or giving us a call, you'll benefit from our local presence and dedicated case managers who understand all the nuances of California law.
What damages can be recovered in a slip and fall lawsuit?
Victims of slip and fall accidents in California can recover a variety of damages, ranging from medical expenses and lost wages, to pain and suffering. It's crucial to recognize every case is unique; thus, the exact compensation varies. Our slip and fall accident personal injury lawyers are adept at understanding all the nuances, helping clients maximize their rightful compensation. We offer 24/7 availability for free consultations, ensuring you're always informed and supported.
How do medical bills and lost wages factor into compensation?
Medical bills and lost wages are primary components of your claim. They directly quantify the financial burden you've faced due to the accident. Our personal injury lawyers at Braff Law meticulously review all your bills and wage losses, ensuring they're fully accounted for in your claim. This comprehensive approach reaffirms the importance of an experienced personal injury law firm to maximize your compensation. Every case is unique. With our dedicated case managers, we ensure every detail is meticulously examined.
Will my slip and fall case go to trial, or can it be settled out of court?
Most slip and fall cases are settled out of court. However, this is not a given. If a fair agreement isn't reached during negotiations, taking the case to trial can be the best route.
Our slip and fall accident personal injury lawyers have an excellent track record of robust negotiations; we're not afraid to go to court when necessary. With Braff Law on your side, rest assured we'll take whichever route ensures the best outcome for you.
What role do pre-existing health conditions play in my slip and fall claim?
Although they won't disqualify you, pre-existing conditions can be used by the defense in order to argue the injury was pre-existing. Therefore, it's paramount to have our seasoned personal injury lawyers at Braff Law helping you. Our lawyers ensure that new injuries (and exacerbated pre-existing conditions) due to the slip and fall are rightfully addressed in your claim. We're available 24/7 for a free consultation.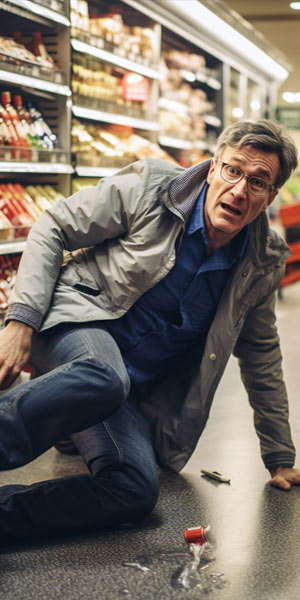 Adriana R. ★★★★★ Very helpful quick response thank you!Annie M. ★★★★★ I have nothing but good things to say about this team at Braff Law. They are very professional, caring and reliable attorneys. I never doubted their abilities through this difficult process and would recommend their firm to family and friends. Keep up the great work!Isaac F. ★★★★★ I saw some great reviews for Braff Injury Law Firm online and decided to hire them for my case. Thank you to Elan for his work.Arnold R. ★★★★★ Braff Injury Law Firm and Oliver were able to get me a fair settlement in my pedestrian accident case. Thank you for your help.Nela L. ★★★★★ You guys are a blessing in my life. Probable one of the best injury lawyers one can find. They have taken my case and made it "personal" for them which is for sure one of the reasons we have achieved our successful outcome. Thanks a lot guys.Linda B. ★★★★★ Thank you for the fantastic service and comfort you gave us during this unfortunate time. You always made our days more hopeful and brighter. We are thrilled with the result, and can't thank you enough. Appreciate the hard work!!Kyle T. ★★★★★ Braff Law goes the extra mile to help their clients. They treat you as a person instead of a paycheck. They fight for you and help you get the right care that you deserve. They are the best at what they do! 5 stars to the whole team at Braff.Harley L. ★★★★★ This is absolutely the best law firm around! There staff is outstanding and friendly. They will always go out of there way to take care of you and make sure you are happy. I highly recommend if in need of a result driven lawyer.Elliot J. ★★★★★ After I had my accident, I was very unaware what to do, what not to say to the insurance company, and how to proceed. One thing I learned is, never deal with the insurance company directly. If you want to get the maximum compensation for your injuries, call a personal injury attorney!! I'm very glad I called these guys over anyone else. They are experts at what they do!!!Harrison P. ★★★★★ In my opinion the most compassionate group of lawyers in California. Thank You for your help.
Where are our Personal Injury Law offices?
If you've experienced a slip and fall accident and are seeking specialized legal assistance, our dedicated team of slip and fall accident personal injury lawyers is at your service throughout key locations in California. Our established law offices are found in San Leandro, Antioch, Watsonville and Los Banos. Each of these offices stands as a beacon of hope, ready to offer you the best legal expertise and guidance you need during this challenging time. At all our locations, you're guaranteed to be met with a dedicated team of professionals who prioritize your rights and interests. We understand all the complexities within personal injury cases, and our strategically located offices ensure we're always within reach, ready to stand by your side.
Have your slip and fall case reviewed for free
Schedule a Free Consultation with the California Personal Injury Lawyers at Braff Legal Group Today!
Don't worry about upfront costs. Our personal injury law firm operates on a success-based platform, so you pay NO fees until we succeed in your case. Our professional team is open any time of day or night to discuss your situation with you. So schedule your free claim review right now!