Your pain, our pursuit. Relentless dedication to your cause
Motorcycle Accident Personal Injury Lawyers in California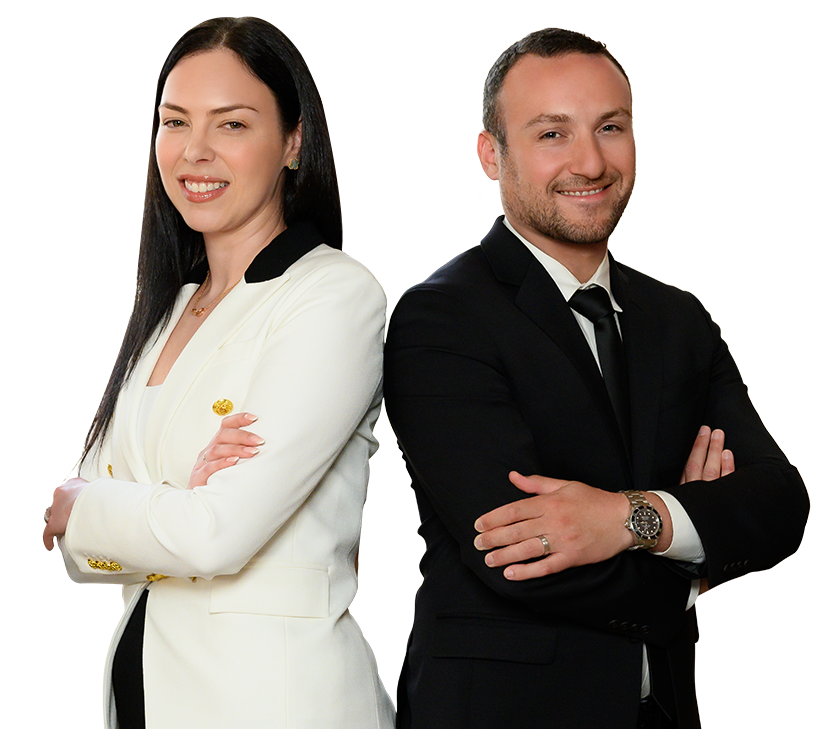 Experiencing a motorcycle accident, especially in bustling places like Antioch, Los Banos, Watsonville or San Leandro, can throw one's life into turmoil. It's not just about the immediate physical injuries, since the psychological impact, the hassle with insurance, and the challenge of ensuring rightful compensation can be daunting. This is where Braff Law steps in. Our expert motorcycle accident personal injury lawyers are adept at handling all the intricacies that come with such accidents, offering a guiding hand during these overwhelming times.
If you've recently been injured in a motorcycle accident, our injury attorneys can assist you in filing a claim in a timely manner. We have an outstanding reputation as an assertive firm, fighting earnestly for injury victims' rights.
Motorcycle Accident Lawyers in Watsonville, San Leandro, Antioch and Los Banos
In the vibrant city of Watsonville, known for its agricultural richness and scenic beauty, safety is a priority, especially for motorcyclists navigating its roads. When the unexpected happens and riders face accidents, they can rely on our dedicated motorcycle accident personal injury lawyers at Braff Law to represent and safeguard their interests fully.

San Leandro, with its bayfront beauty and bustling downtown, sees its fair share of motorcyclists enjoying its thoroughfares. However, accidents can (and do) happen. During such times, our team at Braff Law in San Leandro is always ready to step in, offering our legal acumen to ensure those affected get the justice and compensation they rightfully deserve.

Antioch and Los Banos, both cities with rich histories and thriving communities, are not exempt from motorcycle mishaps. For residents and visitors alike, knowing that a proficient team of motorcycle accident personal injury lawyers is available in these cities offers peace of mind. At Braff Law, our commitment remains unyielding: To serve and protect the full rights of motorcyclists, ensuring they have the best legal representation at their side.
Free Motorcycle Accident Consultation
Why Pursue the Other Driver's Insurance Company?
At Braff, we work tirelessly in our efforts to ensure our clients and their families are awarded the compensation, attention and support they deserve. We proudly serve as your advocate and trusted advisor navigating all the complex legal, medical and insurance issues associated with your recovery. Trust us to be with you when you need help most. We're available anytime for the purpose of discussing your injury lawsuit. You don't pay anything until a settlement is made on your behalf. Call us now for a free consultation.
How is fault determined in a motorcycle accident?
Determining "fault" involves analyzing various factors including police reports, witness statements and road conditions. While this might seem straightforward, it's often complicated. This highlights the importance of hiring an experienced personal injury law firm, rather than filing your claim alone. Braff Law's experienced lawyers delve deep, ensuring every detail is considered.
Our skilled team of injury lawyers is backed by our highly qualified support team who works to ensure your rights are protected. We're committed to providing the highest possible level of service, to enable our injured clients to successfully meet their goals.
What types of damages can be claimed after a motorcycle accident?
Damages following a motorcycle accident are broad ranging, from medical expenses and lost wages, to pain and suffering, and future medical costs. Emotional distress and loss of life enjoyment are also valid claims. However, understanding and quantifying each of these requires expertise. This underlines the importance of not going it alone, but instead opting for a reputable personal injury law firm like Braff Law. Fill our online form or call us, and let our experienced team guide you to the rightful compensation you deserve now.
How will Braff Law communicate with me throughout the case?
At Braff Law, we pride ourselves on our transparent and regular communication. Understanding that every case is unique, we assign a dedicated case manager to each client. This ensures you're always in the loop and receive the personalized service you deserve. Our 24/7 availability means you can discuss your case for free, any time something comes up (or if you just need an update). Our local presence in the community further cements our commitment to being there for you. When you're with Braff, you're never left in the dark. So, don't hesitate — fill out our form or give us a call today. We're here to keep you informed and advocate successfully on your behalf.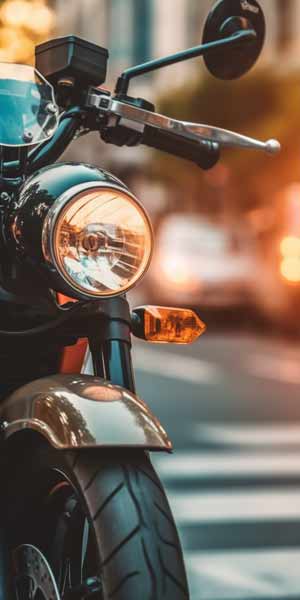 Adriana R. ★★★★★ Very helpful quick response thank you!Annie M. ★★★★★ I have nothing but good things to say about this team at Braff Law. They are very professional, caring and reliable attorneys. I never doubted their abilities through this difficult process and would recommend their firm to family and friends. Keep up the great work!Isaac F. ★★★★★ I saw some great reviews for Braff Injury Law Firm online and decided to hire them for my case. Thank you to Elan for his work.Arnold R. ★★★★★ Braff Injury Law Firm and Oliver were able to get me a fair settlement in my pedestrian accident case. Thank you for your help.Nela L. ★★★★★ You guys are a blessing in my life. Probable one of the best injury lawyers one can find. They have taken my case and made it "personal" for them which is for sure one of the reasons we have achieved our successful outcome. Thanks a lot guys.Linda B. ★★★★★ Thank you for the fantastic service and comfort you gave us during this unfortunate time. You always made our days more hopeful and brighter. We are thrilled with the result, and can't thank you enough. Appreciate the hard work!!Kyle T. ★★★★★ Braff Law goes the extra mile to help their clients. They treat you as a person instead of a paycheck. They fight for you and help you get the right care that you deserve. They are the best at what they do! 5 stars to the whole team at Braff.Harley L. ★★★★★ This is absolutely the best law firm around! There staff is outstanding and friendly. They will always go out of there way to take care of you and make sure you are happy. I highly recommend if in need of a result driven lawyer.Elliot J. ★★★★★ After I had my accident, I was very unaware what to do, what not to say to the insurance company, and how to proceed. One thing I learned is, never deal with the insurance company directly. If you want to get the maximum compensation for your injuries, call a personal injury attorney!! I'm very glad I called these guys over anyone else. They are experts at what they do!!!Harrison P. ★★★★★ In my opinion the most compassionate group of lawyers in California. Thank You for your help.
Where are our Personal Injury Law offices?
At Braff Law, our commitment to providing exceptional legal assistance spans various key locations, ensuring our valued clients have easy access to our expertise. Our dedicated motorcycle accident personal injury lawyers are firmly established in San Leandro, Watsonville, Los Banos and Antioch. Each of our offices is equipped with experienced professionals who uphold our firm's high standards of service. Whether you're seeking an initial consultation or in-depth representation, you're guaranteed consistent quality and dedicated support with us. No matter which of these cities you're in, Braff Law is nearby, ready to champion your rights and offer unparalleled legal counsel.
Motorcycle Accident Injury Claims Frequently Asked Questions