Your pain, our pursuit. Relentless dedication to your cause
California Car Accident Personal Injury Lawyers
Dealing with the aftermath of a car accident is often overwhelming, especially when you're dealing with injuries, insurance, and the maze of legal processes. At Braff Law, we believe in cutting through all the jargon and getting straight to the point. As your dedicated car accident personal injury lawyers, we serve clients across Antioch, Los Banos, Watsonville, and San Leandro with clarity and dedication.

If you've just been injured in a motor vehicle accident (MVA), our injury attorneys assist you in building a strong case in a timely manner. We've earned a name as an assertive firm, fighting for rights of injured victims.
At Braff, we understand that when you're seeking legal advice, you're looking for straightforward answers – and someone who truly understands you. That's where we come in.

Our team is trained to handle complex situations with ease, ensuring you're always informed and empowered. We're not simply your lawyers; we're your partners in this journey, ensuring you get the full compensation and peace of mind you deserve.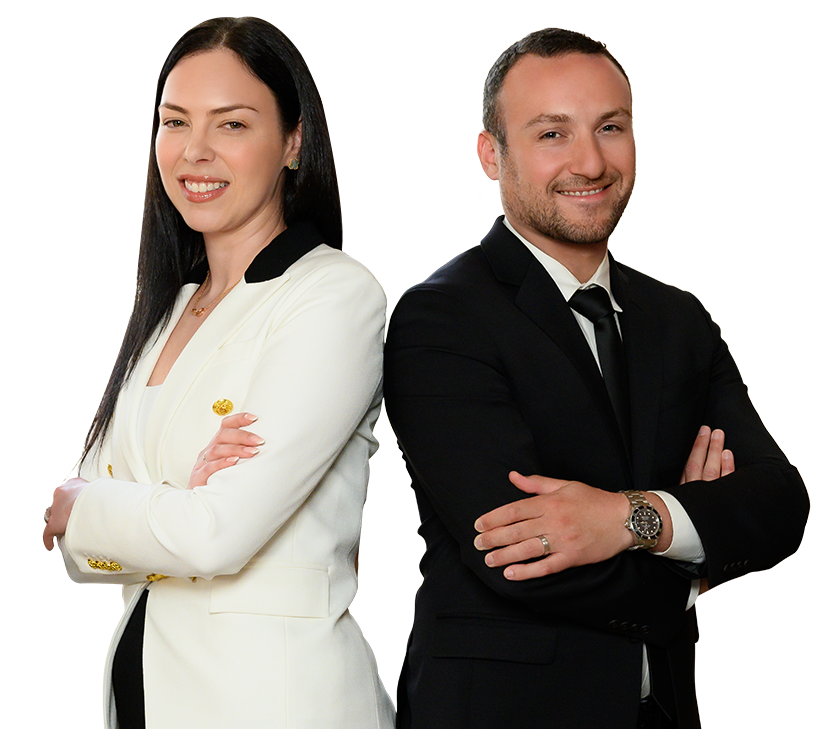 Car Accident Lawyers in Los Banos, Watsonville, Antioch and San Leandro
Car accidents happen in an instant – but their repercussions can last a lifetime. In the busy streets of Watsonville, where the aroma of strawberries fills the air, and in the scenic byways of Antioch, nestled by the San Joaquin River, one often encounters unexpected incidents that call for the expertise of car accident personal injury lawyers.
At Braff Law, we stand ready to advocate for the rights of injury victims in these cities, ensuring they navigate the path to justice smoothly and with confidence.
The vibrancy of San Leandro, with its rich history and beautiful marina, is undeniable. Yet its roads, like in any other city, aren't immune to accidents. In Los Banos, a city known for its picturesque reservoir and natural beauty, mishaps occur when least expected. In these moments of uncertainty, it's essential to have seasoned car accident personal injury lawyers by your side.
Our commitment is unwavering across all these cities. The Braff Law team understands all the unique challenges which accident victims face, from medical bills to emotional trauma. With our blend of legal expertise and compassionate counsel, we're here to ensure residents of Watsonville, Antioch, San Leandro, and Los Banos receive the full representation and compensation they rightfully deserve.
Free Car Accident Consultation
Why Pursue the Other Driver's Insurance Company?
When you pursue legal recourse against an insurance company, they'll execute everything in their power to undermine (or negate) your injury claim. Our team of car accident personal injury lawyers helps you get the full compensation you deserve. We always offer no-cost legal consultation. We're ready to help you in deciding precisely what's optimal for you.
How can one determine if they have a valid personal injury claim?
The best way to determine the validity of your claim is to consult with experienced personal injury lawyers. While every case is unique, a common determining factor is the presence of negligence by another party which led to your injury.
Our personal injury law firm offers a free initial consultation to discuss the specifics of your unique situation. Plus, with our local presence, you're not just getting advice – you're getting a dedicated team skilled with California's regulations, ready and prepared to fight for you.
How can a personal injury lawyer help after a car accident?
After a car accident, the legal intricacies can be daunting – especially when you're already dealing with injuries and potential trauma. But don't worry: Braff will handle all the legal aspects for you, letting you focus on recovery.
Our experienced lawyers assess the value of your claim, negotiate with insurance companies and if necessary, represent you in court.
Importantly, our local presence ensures we're familiar with regional laws and practices. At our firm, you aren't just another case. We understand every situation is unique, so we provide a dedicated case manager to oversee your claim. If you're unsure of the next step, don't hesitate to reach out. We're available 24/7 for a free initial consultation. Give us a call or fill out our online request form anytime.
What compensation is one entitled to after a car accident?
After a car accident, the compensation to which you're entitled should cover your medical expenses, lost earnings, pain and suffering, and sometimes even punitive damages. Every case is unique.
Our team of car accident personal injury lawyers help identify and maximize your rightful compensation. So instead of going it alone, leverage the expertise of our law firm. We offer 24/7 availability to discuss your case for free, ensuring you're well-informed and supported at all times.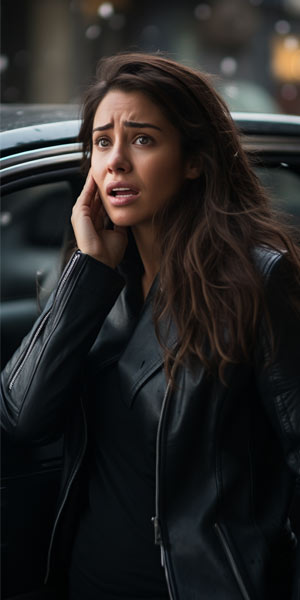 Adriana R. ★★★★★ Very helpful quick response thank you!Annie M. ★★★★★ I have nothing but good things to say about this team at Braff Law. They are very professional, caring and reliable attorneys. I never doubted their abilities through this difficult process and would recommend their firm to family and friends. Keep up the great work!Isaac F. ★★★★★ I saw some great reviews for Braff Injury Law Firm online and decided to hire them for my case. Thank you to Elan for his work.Arnold R. ★★★★★ Braff Injury Law Firm and Oliver were able to get me a fair settlement in my pedestrian accident case. Thank you for your help.Nela L. ★★★★★ You guys are a blessing in my life. Probable one of the best injury lawyers one can find. They have taken my case and made it "personal" for them which is for sure one of the reasons we have achieved our successful outcome. Thanks a lot guys.Linda B. ★★★★★ Thank you for the fantastic service and comfort you gave us during this unfortunate time. You always made our days more hopeful and brighter. We are thrilled with the result, and can't thank you enough. Appreciate the hard work!!Kyle T. ★★★★★ Braff Law goes the extra mile to help their clients. They treat you as a person instead of a paycheck. They fight for you and help you get the right care that you deserve. They are the best at what they do! 5 stars to the whole team at Braff.Harley L. ★★★★★ This is absolutely the best law firm around! There staff is outstanding and friendly. They will always go out of there way to take care of you and make sure you are happy. I highly recommend if in need of a result driven lawyer.Elliot J. ★★★★★ After I had my accident, I was very unaware what to do, what not to say to the insurance company, and how to proceed. One thing I learned is, never deal with the insurance company directly. If you want to get the maximum compensation for your injuries, call a personal injury attorney!! I'm very glad I called these guys over anyone else. They are experts at what they do!!!Harrison P. ★★★★★ In my opinion the most compassionate group of lawyers in California. Thank You for your help.
Where are our Car Accident Injury Law offices?
At Braff Law, we've positioned our offices with your convenience in mind. Our car accident personal injury lawyers proudly serve clients in four distinct locations: San Leandro, Antioch, Watsonville and Los Banos. Regardless of which location is closest to you, each office is staffed with our dedicated team of professionals ready to assist. Our aim is to be readily accessible and reduce the stress associated with legal proceedings. Whether you're looking for a consultation or you're already a valued client, we ensure that expert advice and unwavering support are always within your reach.
Car Accident Injury Claims Most Frequently Asked Questions
Have your car accident case reviewed for free
Schedule a Free Consultation with the California Personal Injury Lawyers at Braff Legal Group Today!
Our professional team of injury lawyers is backed by an exceptionally qualified support team who fights to ensure your rights are protected. We're committed to providing the highest possible level of service to enable our injured clients to efficiently meet their goals. Nobody should suffer the trauma of preventable injuries in a vehicle accident, but unfortunately this remains the grim reality for too many individuals. Do not delay; obtain the support you need from a personal injury law team that possesses a proven record of helping those in pain successfully. Contact us right now for a free consultation about your case.