Your pain, our pursuit. Relentless dedication to your cause
Client who was t-boned in an intersection by someone who ran a red light. Additionally, the at-fault party was under the influence at the time of the accident. Client suffered
from a traumatic brain injury, as well as a spinal and neck fracture, which required surgery. The case settled after litigation was ensued, before trial.
Client who was injured when a fence fell on top of him at a construction site. The client suffered from several disc herniations, which required surgery. Additionally, the client suffered from a fractured arm that required a lengthy stint of physical therapy. The case settled after litigation was ensued, before trial.
Client who was rear ended while she was on her way to a job assignment. She suffered from spine issues that required surgery. We fought against the party who caused the incident and then obtained significant recovery from her employer's insurer shortly before arbitration.
Client who was rear ended in her vehicle while stopped on the freeway. It was discovered that the at-fault party was not paying attention to her surroundings and failed to slow down to traffic, thereby causing her vehicle to violently collide with the rear end of the client's vehicle. The client suffered from a torn rotator cuff and knee ligament, which required surgery. The case settled after litigation was ensued, before trial.
Individual who was riding a motorcycle and was hit by a negligent driver who made a u-turn in front of him. Client sustained wrist fracture that altered his life as a musician and required surgery.
Rideshare driver who was sideswiped by another driver that escaped the scene. Our client had injuries to his spine and neck, requiring substantial treatment. We settled with the insurer before a lawsuit had to be filed.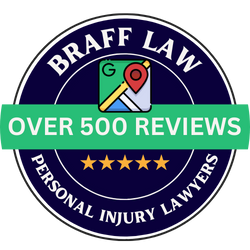 The Most Frequently Asked Questions our Injury Lawyers Receive
Adriana R. ★★★★★ Very helpful quick response thank you!Annie M. ★★★★★ I have nothing but good things to say about this team at Braff Law. They are very professional, caring and reliable attorneys. I never doubted their abilities through this difficult process and would recommend their firm to family and friends. Keep up the great work!Isaac F. ★★★★★ I saw some great reviews for Braff Injury Law Firm online and decided to hire them for my case. Thank you to Elan for his work.Arnold R. ★★★★★ Braff Injury Law Firm and Oliver were able to get me a fair settlement in my pedestrian accident case. Thank you for your help.Nela L. ★★★★★ You guys are a blessing in my life. Probable one of the best injury lawyers one can find. They have taken my case and made it "personal" for them which is for sure one of the reasons we have achieved our successful outcome. Thanks a lot guys.Linda B. ★★★★★ Thank you for the fantastic service and comfort you gave us during this unfortunate time. You always made our days more hopeful and brighter. We are thrilled with the result, and can't thank you enough. Appreciate the hard work!!Kyle T. ★★★★★ Braff Law goes the extra mile to help their clients. They treat you as a person instead of a paycheck. They fight for you and help you get the right care that you deserve. They are the best at what they do! 5 stars to the whole team at Braff.Harley L. ★★★★★ This is absolutely the best law firm around! There staff is outstanding and friendly. They will always go out of there way to take care of you and make sure you are happy. I highly recommend if in need of a result driven lawyer.Elliot J. ★★★★★ After I had my accident, I was very unaware what to do, what not to say to the insurance company, and how to proceed. One thing I learned is, never deal with the insurance company directly. If you want to get the maximum compensation for your injuries, call a personal injury attorney!! I'm very glad I called these guys over anyone else. They are experts at what they do!!!Harrison P. ★★★★★ In my opinion the most compassionate group of lawyers in California. Thank You for your help.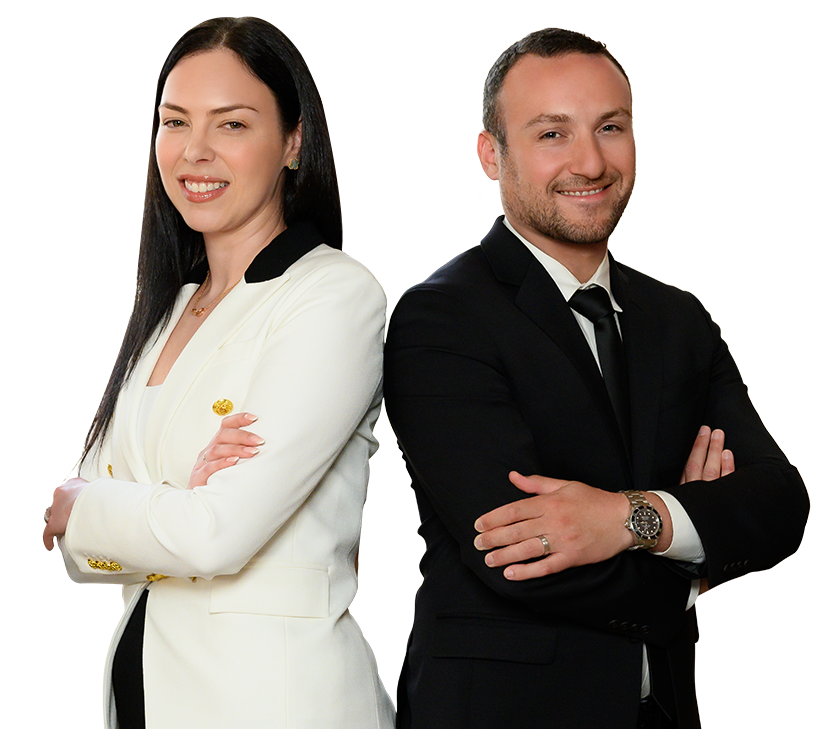 Our accident law firm has expertise with a wide range of personal injury legal claims. We strive to guarantee our customers and their families receive the attention and settlement they are entitled to.
Our personal injury law firm has assisted numerous clients, securing millions in verdicts and settlements on their behalf. We have a reputation for winning in even the most challenging cases!
Our experienced personal injury lawyers will consistently assist you and prioritize your health. We're devoted to fighting for the settlement you are entitled to.