Your pain, our pursuit. Relentless dedication to your cause
Bicycle Accident Personal Injury Lawyers in California
Riding a bicycle in Antioch, Los Banos, Watsonville, or San Leandro can offer a sense of freedom, but it also exposes cyclists to potential hazards. When the unexpected happens and a joyful ride ends in an accident, the physical and emotional tolls can be overwhelming. This is where our team at Braff Law steps in. As your dedicated bicycle accident personal injury lawyers, we know all the ins and outs of such cases in California.

If you have recently been hurt in a bicycle accident, our injury attorneys can assist you with filing a claim in a timely manner. We've earned our reputation as an assertive firm, fighting for injury victims' rights successfully.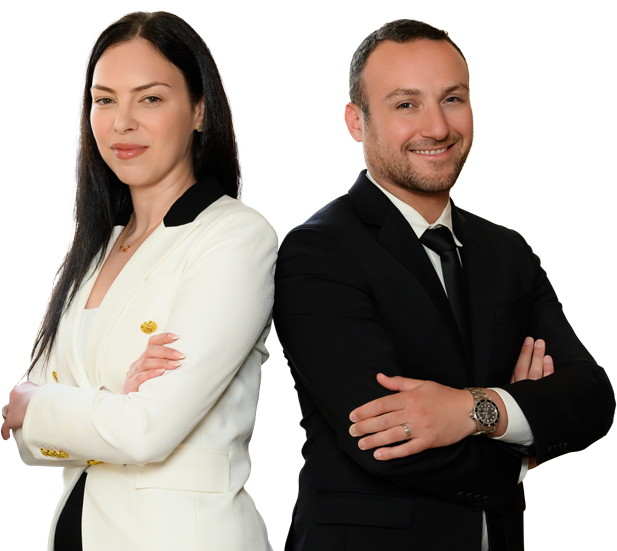 Bicycle Accident Lawyers in Antioch, Los Banos, Watsonville and San Leandro
Across the diverse communities of Watsonville, with its sprawling strawberry fields, the bustling streets of San Leandro, the scenic waterways of Antioch, and the historical charm of Los Banos, the need for vigilant safety measures for bicyclists is of great importance. In these beautiful California cities, bicyclists often share roads with motorists, but despite their best efforts, accidents occur. This is where the specialized expertise of bicycle accident personal injury lawyers becomes indispensable.

Braff Law recognizes the unique intricacies of each city. In Watsonville, amidst the aroma of freshly picked berries, a cyclist often encounters a distracted driver; San Leandro's urban pulse can lead to hurried commuters overlooking a bicycle lane; Antioch's waterfront areas often pose challenges with visibility; while Los Banos' historical sites are areas of high pedestrian and vehicular traffic, increasing risks for bicyclists. Our team of personal injury lawyers is well-acquainted with all the specific challenges each city presents, ensuring we offer customized guidance and representation for you.
Free Bicycle Accident Consultation
Why Pursue the Other Driver's Insurance Company?
When you step into our personal injury law firm, you're not just a case number – you are our main priority. It's our outstanding case results and our personal attention that separate us from other law firms, and these advantages are why our clients continue endorsing us to their friends and families. We provide free legal consultation and are here to help you decide what is best for you.
How is Braff Law uniquely equipped to handle bicycle accident cases in California?
Braff Law isn't just another personal injury law firm. With knowledgeable lawyers who are greatly experienced in personal injury law, we provide specialized expertise for bicycle accidents. Our 24/7 availability ensures you always have a lifeline, and our free initial consultation lets you understand your legal position without any obligation.

You can add to this our dedicated case managers, who appreciate that every case is unique. Our local presence across California gives us an edge in understanding regional nuances, setting us apart as your "go-to" bicycle accident personal injury lawyers.

At Braff, we make sure to investigate every lawsuit individually in order to determine if you have a case – and in what way we can build the strongest lawsuit on your behalf.
Do you still have a case if you weren't wearing a helmet during the accident?
Not wearing a helmet doesn't automatically disqualify you from having a case. California law emphasizes the proportionate negligence of involved parties. While helmet usage can be a factor, it doesn't define the entirety of a claim. To address this, it's crucial to consult bicycle accident personal injury lawyers at Braff Law. Our free initial consultation provides clarity for your unique situation.
What if the driver responsible for the accident fled the scene?
Hit-and-run bicycle accidents are unfortunately common. If the driver responsible flees, you might feel helpless, but you still have recourse. Document the scene, gather witness testimonies, and immediately inform the police. Your next step should be to consult a personal injury law firm. At Braff Law, we understand all the intricacies of hit-and-runs. Our 24/7 availability ensures you're never alone, and with our local presence, we navigate the challenges specific to California's jurisdictions. Remember, you don't have to suffer through this alone; fill our online form or call us for guidance.
How can I prove the driver was at fault?
Proving fault involves compiling evidence including photos, witness testimonies and any surveillance footage. This can also hinge on a clear understanding of local traffic laws. Our team at Braff Law Firm is here to help you. We're not just personal injury lawyers; we specialize in bicycle accident cases.
Our local presence means we're well familiar with California's road conditions and traffic patterns. Don't underestimate the advantages of hiring an experienced personal injury law firm over filing your claim alone. We're available 24/7 to discuss your case for free. Our dedicated case managers understand every case is unique and will guide you every step of the way. Fill our online form or call us now; let's ensure the driver's negligence doesn't go unchecked.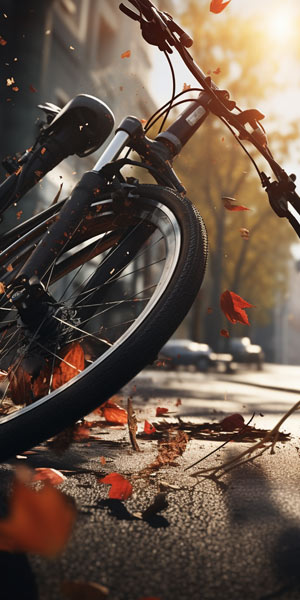 Adriana R. ★★★★★ Very helpful quick response thank you!Annie M. ★★★★★ I have nothing but good things to say about this team at Braff Law. They are very professional, caring and reliable attorneys. I never doubted their abilities through this difficult process and would recommend their firm to family and friends. Keep up the great work!Isaac F. ★★★★★ I saw some great reviews for Braff Injury Law Firm online and decided to hire them for my case. Thank you to Elan for his work.Arnold R. ★★★★★ Braff Injury Law Firm and Oliver were able to get me a fair settlement in my pedestrian accident case. Thank you for your help.Nela L. ★★★★★ You guys are a blessing in my life. Probable one of the best injury lawyers one can find. They have taken my case and made it "personal" for them which is for sure one of the reasons we have achieved our successful outcome. Thanks a lot guys.Linda B. ★★★★★ Thank you for the fantastic service and comfort you gave us during this unfortunate time. You always made our days more hopeful and brighter. We are thrilled with the result, and can't thank you enough. Appreciate the hard work!!Kyle T. ★★★★★ Braff Law goes the extra mile to help their clients. They treat you as a person instead of a paycheck. They fight for you and help you get the right care that you deserve. They are the best at what they do! 5 stars to the whole team at Braff.Harley L. ★★★★★ This is absolutely the best law firm around! There staff is outstanding and friendly. They will always go out of there way to take care of you and make sure you are happy. I highly recommend if in need of a result driven lawyer.Elliot J. ★★★★★ After I had my accident, I was very unaware what to do, what not to say to the insurance company, and how to proceed. One thing I learned is, never deal with the insurance company directly. If you want to get the maximum compensation for your injuries, call a personal injury attorney!! I'm very glad I called these guys over anyone else. They are experts at what they do!!!Harrison P. ★★★★★ In my opinion the most compassionate group of lawyers in California. Thank You for your help.
Where are our Personal Injury Law offices?
In the wake of a bicycle accident, timely and localized legal assistance can make all the difference. Braff Law, a recognized leader among bicycle accident personal injury lawyers, proudly serves Californians across multiple locations. Whether you reside in San Leandro, are based in Watsonville, call Los Banos home, or live within the bounds of Antioch, we have an office near you, always ensuring accessibility and convenience.
Our strategic locations not only underscore our commitment to community engagement, but also reflect our dedication to offering efficient, localized legal expertise. It is our firm belief that high-quality legal counsel should never be out of reach. No matter which of these cities you hail from, Braff Law is within easy access, with a team well-versed in local dynamics – and ready to stand by your side. Each of our offices shares a singular goal: To advocate fiercely on your behalf, ensuring your rights as a bicyclist are both protected and championed.
Bicycle Injury Claims Most Frequently Asked Questions
Have your bicycle accident case reviewed for free
Schedule a Free Consultation with the California Personal Injury Lawyers at Braff Legal Group Today!
Regardless of how badly you're injured, we are here to help. With offices conveniently located in Los Banos, Watsonville, Antioch and San Leandro, we're able to serve injured accident victims with their claims – and help them get the maximum compensation possible. Hire a personal injury law firm who will fight for your right to the fair compensation you deserve. Our law firm is available anytime 24/7 to address all your legal questions. Get a no-strings-attached free case consultation right away.